BCHF membership chair Caroline Ross, award winner Laura Moberg, and president Shannon Bettles at the BCHF Awards Gala held June 8 at the Native Sons Hall at the Native Sons Hall in Courtenay. Photographer: Darren Durupt
Each year, the British Columbia Historical Federation offers two W. Kaye Lamb Scholarships for student works relating to the history of British Columbia, worth $1,000 and $750. The criteria:
Be a student, in any faculty, registered in a university or college in British Columbia.
Create an essay (1,500 to 3000 words), website, video or film, performance (please supply recording); podcast; or artwork or installation on a topic related to the history of BC.
Submit online or by mail with a letter of reference from your instructor by March 15 (this deadline has been extended).

Click below for more details.

_______________________
Welcome to our newest members!
A warm welcome to our newest members, who joined the BCHF in October:
Societies: Parksville & District Historical Society
Affiliates: Fort Langley National Historic Site
Associates: P. Brown (Langley), S. Burton (Surrey), P. Braithwaite (Sidney), K. Carlson (Chilliwack), E. Forbes (Crofton), D. Fraser (Qualicum Beach), C. and K. Helm (Richmond), M. Hilmer (Surrey), D. Hobson (Gabriola Island), G. Hunt (Nanaimo), P. Martin / Neuromotion Physiotherapy Clinic (Vancouver), J. McDowell (Richmond), S. McKelvie (Duncan), R. Mellish (Maple Ridge), J. Nigh (Hope), J. Pederson (White Rock), E. Watkins (Vancouver)
____________
MEMBER NEWS
Valley Voices talks to Wendy Wickwire
This month's episode of Valley Voices features Wendy Wickwire (pictured), historian and author of At The Bridge: James Teit and an Anthropology of Belonging. Teit was an ethnographer and advocate for Indigenous rights who lived at Spences Bridge more than a century ago. He is an important figure to think about in this time of reconciliation.
Also on the show, Michael Chang on Canada's Forgotten War — the Korean War. Today a monument commemorates the sacrifices of Canadians almost 70 years ago.
____________
HISTORICAL NEWS & NOTES
Nelson Daily News digitized
The latest newspaper to be added to UBC's collection of BC historical newspapers is the Nelson Daily News. Thanks to funding secured by Touchstones Nelson Museum of Art and History, the editions of 1902 to early 1913 are now available online, with the remainder of 1913 through 1920 to be added in the coming weeks. Click below to search the paper.

_______________________

Exhibit looks at history of Nelson newspapers

Community newspapers have a place in our collective histories. Not only do they record events as they happen, but they are looked back upon as historical accounts of real events years after the fact. Kootenay historian Greg Nesteroff guest curates the exhibit Kootenay News at Touchstones Nelson Museum of Art and History, on now until Feb. 17.
_______________________
Vanouver Japanese Hall now a national historic site
The first student body of the Vancouver Japanese Language School after reopening in 1953. NNM.1996.170.16.1.12.
The Vancouver Japanese Language School and Japanese Hall have been designated a National Historic Site. The building at 475 Alexander dates to 1928. Between 1942 and 1949, the Custodian of Enemy Property leased it to the Department of National Defence, but Japanese Canadians regained control of the neglected buiding in 1952.

_______________________
BC gives Vancouver $1 million for Chinese-Canadian museum

The BC government is providing $1 million to the City of Vancouver toward the establishment of a Chinese Canadian museum, with branches elsewhere in the province.

_______________________
Heritage BC announces new funding opportunity

Heritage BC's new Strategic Networking and Catalysts fund is intended to encourage networking and learning activities among heritage and like-minded organizations in rural BC. Eligible activities will bring together organizations for meetings, forums, conferences, or workshops. Learn more about the program by clicking the button below.

BC and Yukon Book Prize money increases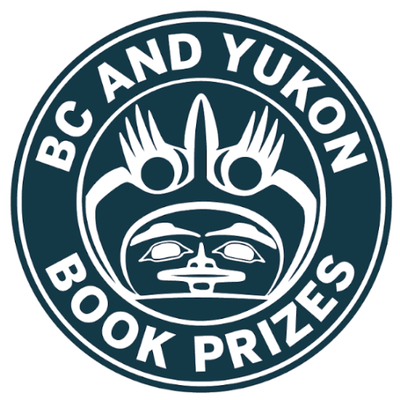 The BC and Yukon Book Prizes have made changes to the prize program for 2020, including two new categories: the return of the Lieutenant Governor's Award for Literary Excellence and the Jim Deva Prize for Writing That Provokes. The prize for all existing awards will also be increased by $1,000 each, to $3,000
_______________________
Monument to Hampton Gray proposed for Victoria
A group wants to build a monument in Robert Hampton Gray's honour honour outside the B.C. Aviation Museum (seen here in a conceptual sketch by Ken Faulks and John Kilbank).
A group on Vancouver Island is planning to create a new monument to Nelson's Lt. Robert Hampton Gray in time for the 75th anniversary of his death in battle during World War II. Gray was killed when his plane was shot down in Japan while leading an attack on naval ships. He was posthumously awarded the Victoria Cross.

____________
ADVERTISEMENTS

_______________________
The BCHF offers a number of advertising opportunities in our e-newsletter, which is distributed to our entire membership monthly. Advertisements are jpeg images sized to 600 px wide for electronic distribution. To submit an ad, contact Greg Nesteroff: greg@bchistory.ca
Members enjoy discounted advertising rates. Choose 12 months for the best deal:
1-3 months = $100 each ($100-$300 annually)
4 months = $90 each ($360 annually)
6 months = $80 each ($480 annually)
8 months = $70 each ($560 annually)
12 months = $50 each ($600 annually)
Rates for non-members are as follows:
1-3 months = $150 each ($150-$450 annually)
4 months = $140 each ($560 annually)
6 months = $130 each ($780 annually)
8 months = $120 each ($960 annually)
12 months = $100 each ($1,200 annually)