Fall issue of British Columbia History coming soon

The Fall 2019 issue of British Columbia History features "Japanese Charcoal Making on Salt Spring Island," by Chuck Tasaka; "The SS Catala, Union Steamship: A Personal Experience," by Marg Nelson; "Doctor by Chance, Mystic by Choice," by Jagessar Das in conversation with K. Jane Watt; "Catherine MacPhearson MacDonald Hughes: Kaslo City Councillor," by Frances Welwood; "The Historical Soda Creek Cemetery," by Marie Elliott and Lana Fox; "Uplands Park — A Magical Place," by Barrie Moen, and more. Click below to buy or to subscribe.

_______________________
Not Just Stones and Beads now available online

Karen Aird was the keynote speaker at the BC Historical Federation conference in Courtenay in May. Her presentation, entitled Not Just Stones & Beads, shared new strategies to conserve Indigenous heritage. The PowerPoint slides and accompanying notes can be downloaded by clicking the button below.

_______________________
Welcome to our newest members!
A warm welcome to our newest members, who joined the BCHF in July:
Associates (individuals): A. Bowers (Qualicum Beach), J. Butler (Vancouver), R. Croft (Rock Creek), D. Lang (Victoria), R. Neilson (Gibsons), S. Picard (Abbotsford), R. Page (Campbell River), M. Scaia (Silverton)
____________
MEMBER NEWS
Celebrating 20 years of the BC Dairy Historical Society
It has been 20 years since the the Dairy Industry Historical Society of BC was incorporated. Mike Yusko has written a history of the organization, which has produced two books, an award-winning website, and digitized many industry publications.
_______________________
Valley Voices talks to Langley Heritage Society volunteers
On the August episode of Valley Voices, architect Tom Annandale (pictured) tours us through one of his favourite projects, the historic Stave Falls Powerhouse. And Gerry Landsman is a model railroader extraordinaire, who has been at the heritage CN Station in Fort Langley for 25 years. Click below to listen to the show.
____________
HISTORICAL NEWS & NOTES
Province launches artifact database

Over 70,000 artifacts and heritage structures in British Columbia are now searchable online. The Heritage Branch has combined the collections of the Provincial Heritage Properties in one searchable web app.
Seen here: a kaleidoscope, c. 1873-80, owned by the O'Reilly family at Point Ellice House.
_______________________

Stories sought about 150 Mile schoolhouse
150 Mile schoolhouse, 2011. historicplaces.ca
The summer student at the 150 Mile schoolhouse is collecting stories about the building, which dates to 1886.
_______________________
Heritage BC recognizes Kaslo City Hall restoration
Kaslo City Hall, ca. 1920s, on a Gowen Sutton postcard
An eight-year restoration to Kaslo's city hall, built in 1898, has won accolades from Heritage BC.
_______________________
Parks Canada recruiting for Indigenous Advisory Council
Parks Canada is recruting for a new Indigenous Cultural Heritage Advisory Council that will influence the future of policy, programs and initiatives related to history and heritage. The application deadline is Aug. 23.

_______________________
Historic Nakusp farm threatened with closure
The Spicer farm. Carmen Petrie/Arrow Lakes News

The most prominent farm on the Arrow Lakes may have to shut down as a result of water restrictions imposed by the Village of Nakusp.
_______________________
Century of BC's sessional papers now accessible online
The British Columbia Sessional Papers, an annual collection of selected papers tabled in the Legislative Council of British Columbia and the Legislative Assembly, are now publicly accessible through UBC Library's Open Collections.
____________
IN MEMORIAM

Steve Lapshinoff (1943-2019)

Steve Lapshinoff, a prolific Doukhobor historian, has died at 76. Among his publications was a documentary report on the 1924 death of Peter (Lordly) Verigin and eight others in a train explosion at Farron. Lapshinoff transcribed every primary source document then available.

_______________________
John Herd Thompson (1946-2019)

Dr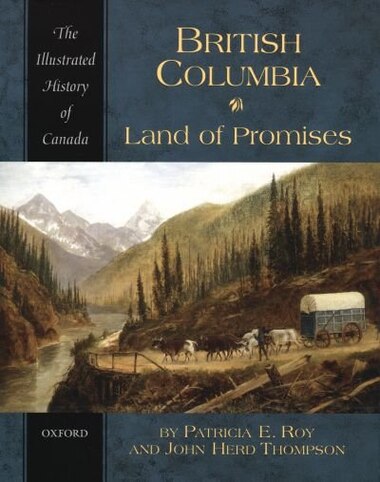 . John Herd Thompson, a former history department chair at Duke University in Durham, North Carolina, has died at 72. His books included British Columbia: Land of Promises (2005, co-authored with Patricia Roy). He also taught at Simon Fraser University and McGill University and was a consultant on the Heritage Minutes series. He retired in 2012 and moved back to BC.
_______________________
Gordon Butt (1936-2019)

Gordon Butt, who was for many years a director of both the Silvery Slocan and Sandon historical societies, has died at 82. Read his full obituary in the Valley Voice (page 6) by clicking below.

____________
Advertisements

_______________________
Give the gift of history. $25 for 4 issues.
_______________________
The BCHF offers a number of advertising opportunities in our e-newsletter, which is distributed to our entire membership monthly. Advertisements are jpeg images sized to 600 px wide for electronic distribution. To submit an ad, contact Greg Nesteroff: greg@bchistory.ca
Members enjoy discounted advertising rates. Choose 12 months for the best deal:
1-3 months = $100 each ($100-$300 annually)
4 months = $90 each ($360 annually)
6 months = $80 each ($480 annually)
8 months = $70 each ($560 annually)
12 months = $50 each ($600 annually)
Rates for non-members are as follows:
1-3 months = $150 each ($150-$450 annually)
4 months = $140 each ($560 annually)
6 months = $130 each ($780 annually)
8 months = $120 each ($960 annually)
12 months = $100 each ($1,200 annually)